Trainers
Be Boulder werkt met verschillende gekwalificeerde trainers. Hieronder stellen zij zichzelf voor:
Praveen
Hi I am Praveen CM, Indian rock climber specialized in route setting and coaching. As an athlete I hold the unbroken record of winning National Championships for 16 years in a row and held the national record (9sec) for speed climbing until 2018. I am the only Indian to win gold in all three disciplines (lead, speed and bouldering), back-to-back for two years. I have represented India internationally for more than a decade and won international medals.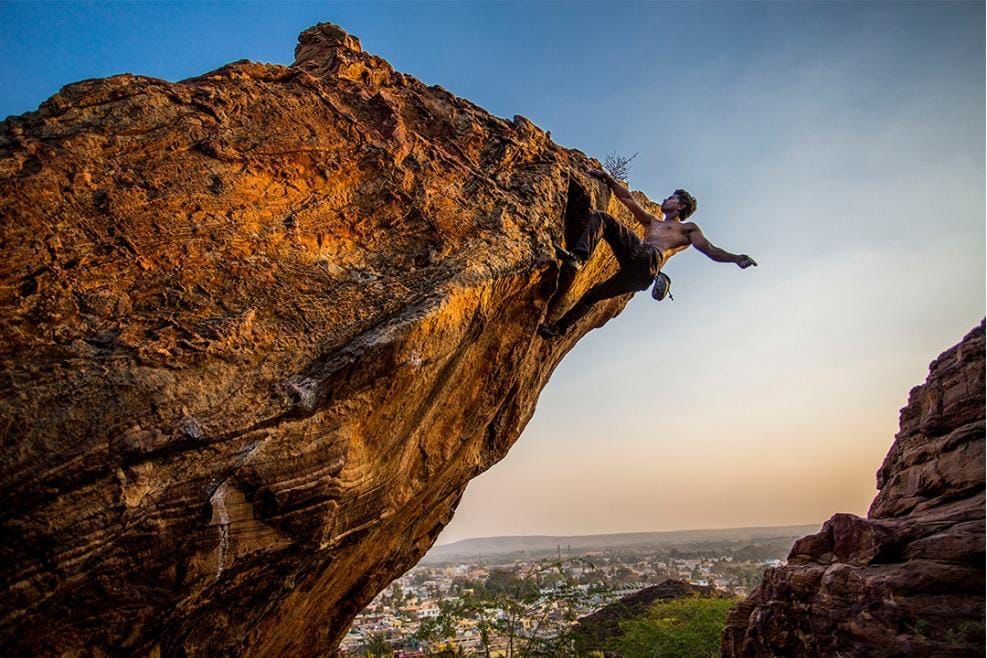 National Geographic Traveler Magazine and Adventure Magazine hailed me as one of the most decorated and legendary climbers from India, after I climbed (alpine style) Mt Zambala, a 5850m monolith – My most daring achievement yet. I remain to be the only man on earth to have ever summited the peak.
Over the course of my career, I coached climbing teams and provided training for the army, as well as for climbers from rural India. I train Indian National teams for world cups, Asian youth championships and got medals for India (gold, silver, bronze) and set routes in National and International Competitions. I strongly believe in giving back to the community, and started 'Team Sportclimbing India' in 2015, a community of young climbers who l support and train, who wouldn't have had the opportunity or the means to train otherwise. My students have won National Championships since.
My climbing skills have been instrumental in saving lives in difficult, terrains, where the police, fire department or the army couldn't reach, or rescue the people in need for help. In 2018, l was lauded by the Chief Minister of Karnataka for saving people (including a 1yr old baby) trapped between a landslide and flash floods in South India. In 2015, I saved 6 teenagers trapped on a cliff, and in danger of dying from dehydration, or by falling. I coordinated the rescue efforts and climbed the wet rock face to reach the boys, when no other expert could. I use my rescue skills to train the commandos, an elite division in Indian Army.
My aim in Be Boulder is to make this unique gym even better, and I am sure that I can contribute to that. I love to help people make progress in climbing and my experience in India with teaching and coaching will help me find my way here pretty soon. I can't wait to hand over all my expertise to you guys.
My lessons will be given with a big smile and a positive attitude at all times. I will always look at the individual and work with their strengths and weaknesses. I don't try to change the way a person climbs, as there is not one correct way. I will only try to improve their climbing by looking at their unique abilities.
My ultimate aim is to create talent groups for kids of all ages. I will try to attain that goal by professionalizing the lessons by documenting each student, working with video analyses, showing growth for each individual student. I hope to welcome you in my lessons and look forward to meet you all.
Finn
Laat ik mij even voorstellen: mijn naam is Finn. Ik ben een gepassioneerd boulderaar met een achtergrond in calisthenics. Een van de leukste dingen aan boulderen is voor mij het puzzelen met lichaamsposities. Om de top te bereiken, is een combinatie van balans, kracht, flexibiliteit en route lezen nodig. Dat maakt de sport zo uitdagend en geweldig om fit te blijven.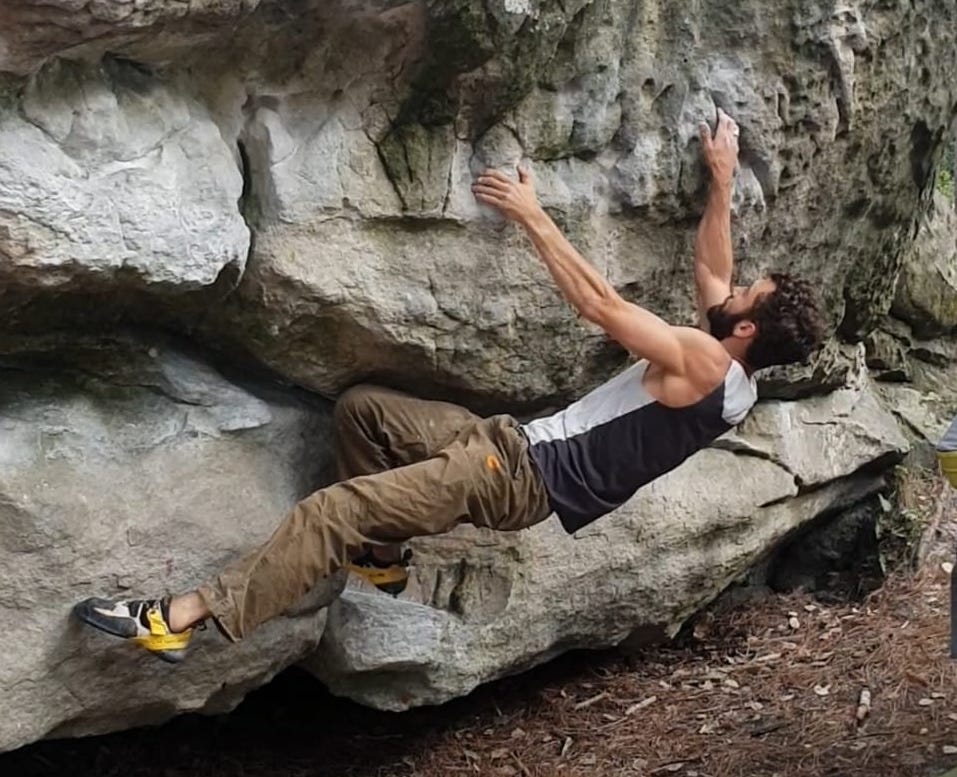 Lessen moeten bij mij vooral leuk en leerzaam zijn. Dat betekent: spelletjes voor de kids, maar het zijn altijd spelletjes met technieken en oefeningen. Ik laat mijn creativiteit ook los op het uitstippelen van routes en het plaatsen van de boulders.
Ik probeer elke dag een stukje beter te zijn dan de vorige dag zowel in mijn eigen skills, als in mijn creativiteit op de muur en in mijn lessen.